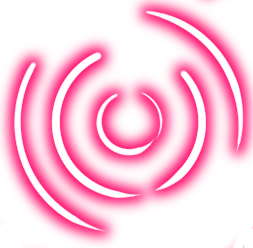 Ok Force. Lets enter this builing in any way possible.
Can't get close. Those lasers detect motion.
I'm out of force
cubes. Shit. FRANK!!!
Sound triggers the laser. My force will protect us!
Can't get close. Those laser detect motion.
Something is sleeping inside. Can't risk waking it up.
Window is broken, but our fella is up and looking grim.
This CD looking tool is kinda useless. Can't get inside.
A familiar face. Look at this little baby finally sleeping.
Guy I can't snap out of it!! He is too powerful.
You really are a persistent group of
ticks.
I had enough of this. Lets start with this one.
GARBO IS GONE!
What did you do!?
Not even a thank you for spying on the Force.
I'm tired off all the games. You have been warn.
I don't feel good about this. KATE OUT!
Somehow he knows how to counter my force. SHIT !
HAHA!
This is just too easy.
You really think a silly pink bird with a gun is a problem?
FRANK!!
What did we do?
It's all my fault.
Sorry Marvin. I know he was your friend.
He was my friend as well.
I...I...I'm...
I heard about you Kevin. I know about your power.
Sorry Marvin but this was the only way.
YOU FOOL!
Did you really think only you know about the FORCE !?
Thank you Kevin.
I'm finally free.

I have served you for far too long SIR.
UP YOURS BRO !
MARVIN FORCE !

Puny Algo Force!


Just bugs on a windshield.
What have I done !
It's all my fault.

Thanks for nothing father !
You have enough junk to make something useful. Better make it worth it.
Silent glass
cutter
THANK YOU FOR ENJOYING THE SECOND SEASON OF THE STORY OF ALGO FORCE.
UNFORTUNATELY NOT EVERYONE MADE IT AND THEY WILL BE MISSED
THE MARVIN DID NOT TAKE HIS FAILURE WELL
WE THINK HE IS GOING MENTAL!
Turns out SIR was one step ahead of us.
Not only did we fail to return Marvin but Franky got smoked.
We should watch out not to use all the cubes..
Or did you miss clicking on all the portals?
Congratulations for finishing the last mission. Grab your reward from the shuffle below.